CBS recognizes and honors prior learning by accepting the following examinations by which a student may earn credit. For other than CBS exams, applicants and/or students taking CLEP or AP must provide score reports from the College Board. Assuming that an acceptable score is attained on an examination, CBS will grant placement of full credit per general guidelines. Exams not listed below will be analyzed on an individualized basis for transfers or placement. In all cases, the College will follow the recommended scores of the American Council of Education and the Department of Education.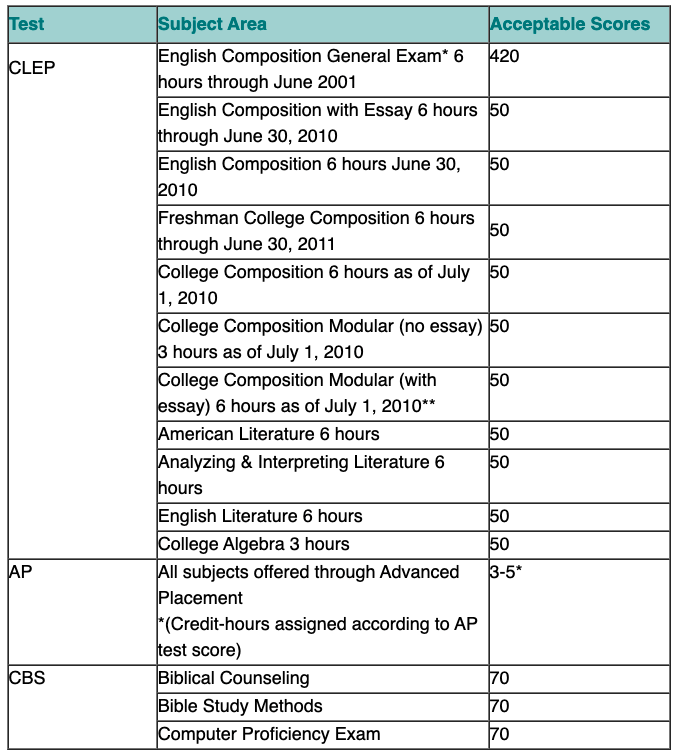 * With or without essay

**CBS will not grade essays for this exam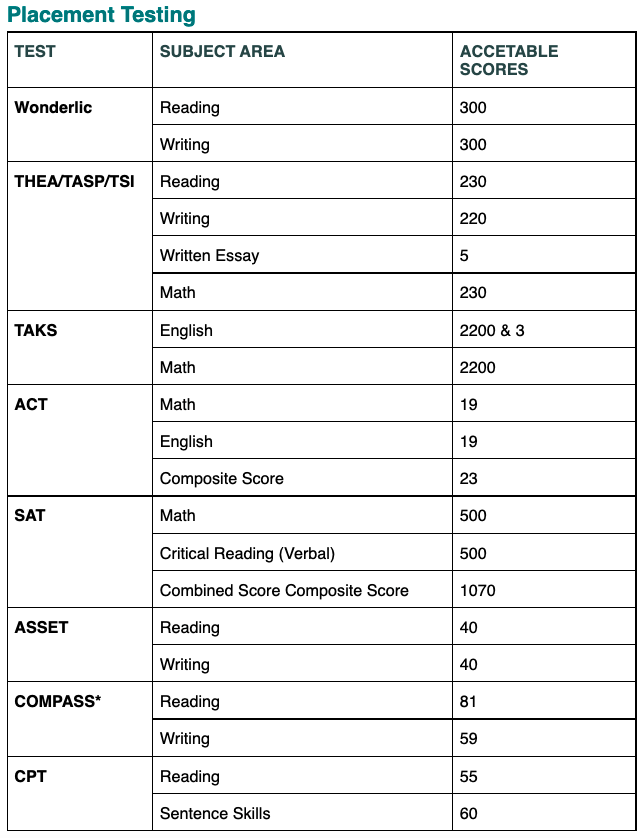 *This test and scores meet "Ability to Benefit (ATB)" guidelines set forth by the Department of Education.